Dunellen Parks & Recreation
355 North Ave
Dunellen, NJ 08812
(732) 968-3033, ext 8

Alex Miller, Recreation Director | amiller@dunellenborough.com
Julie Grof, Program Manager | jgrof@dunellenborough.com

The Dunellen Recreation Department & Parks Commission is dedicated to providing recreational programs, events & sports to the residents of Dunellen by utilizing the Borough's parks and schools to help enhance the lives of the community. Its mission is to create recreational opportunities for growth and enhancement by developing an array of diverse, affordable programs and multicultural events that promote community service and environmental awareness while meeting the physical, mental, social, and psychological needs of our community.

Stay Connected - Programs, Events and Other Borough News
Create an account at www.dunellenparksandrecreation.com and automatically receive notifications about Recreation programs, Borough events, Senior Citizen activities and other news about the Borough. It's a great way for residents, visitors and Dunellen's business owners to stay informed.


How to Register for Programs
Go to www.dunellenparksandrecreation.com.
Log into your account or "create an account."
Go to Register>Programs and follow the prompts.

Programs and Events
Adult Jogging Club
Club meets every other week on Sundays at 8 AM at Washington Memorial Park. All levels are welcome. Free but pre-registration is required.

Dunellen Outings Community Committee (DOCC) Walking Group
This is a fun way to get in your steps and meet up with friends and neighbors. The group meets at the gazebo at Columbia Park on the following days and times: Tuesdays, Thursdays and Saturdays at 7:30 AM (except for Saturdays when Walks & Talks with the Mayor is scheduled) and Fridays at 6:30 PM. Group may cancel due to inclement weather; the group pauses regular walks over the winter months. Free. No registration required.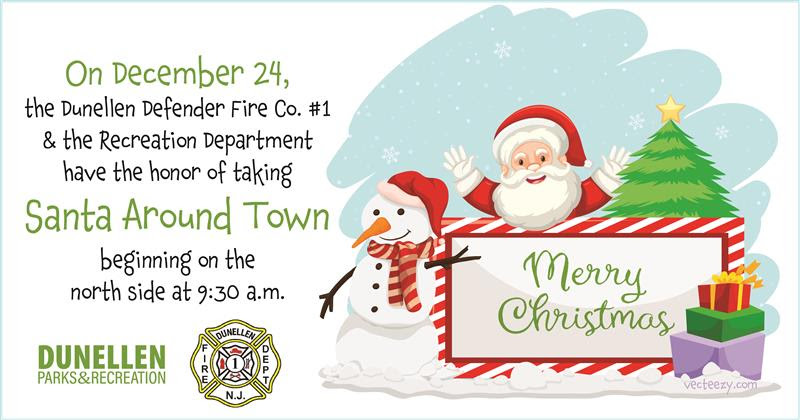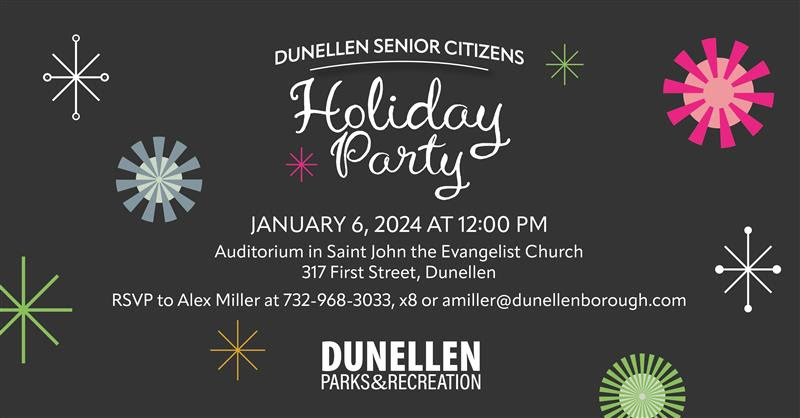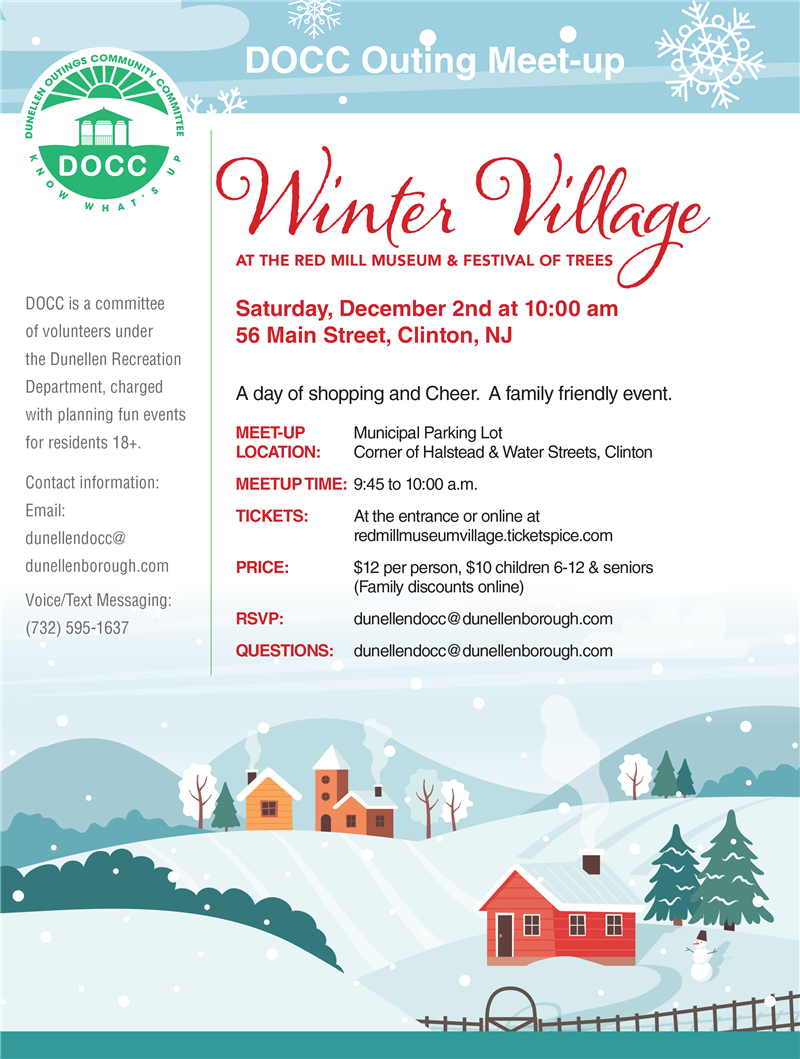 Adult Pickleball is back! Whether you are new to the sport or experienced, join us for open play time at the Dunellen High School gym. The courts will be open from 7:30-9:30 PM on Tuesdays and Wednesdays between November 1 (which is a Wednesday!) and February 28. Play will be on a first come, first served basis. There are three courts - one for beginner players, one for intermediate players and one for more experienced players. Bring your own paddle and ball.

Register by December 8
Recreation Youth Basketball for Kindergarten to Grade 6
Dribble. Pass. Shoot. Score! Join us for Dunellen Recreation's six week youth basketball program which begins on Saturday, January 6. Players will do drills for skills development and learn the basics of game playing. Register by 12/8 for $60 at: https://dunellennj.myrec.com/info/activities/program_details.aspx?ProgramID=29870. (Non-residents add $15. After 12/8, add a $20 late fee.)


Seasonal Programs
Winter
Adult Pickleball
Youth Basketball
Youth Flag Football

Spring
Youth Baseball and Softball
Youth Soccer
Youth Tennis
Youth Track

Summer
Destroyers Basketball Camp
Recreation Summer Camp
DACC Summer Art Camp
DACC Teen Art Camp
Fall
Adult Yoga
Youth Flag Football
Youth Soccer
Youth Tennis
Annual Events
Easter Egg Hunt
Baseball/Softball Opening Day Parade and Ceremony
Memorial Day Parade and Ceremony
Senior Citizens Picnic
Halloween Parade
Veterans Day Ceremony
Annual Tree Lighting Event
Winter Home Decorating Contest
Santa Around Town
Senior Citizens Holiday Party
Hometown Heroes Banner Orders
The Borough of Dunellen is pleased to offer the Hometown Heroes Banner Program as a tribute to past and present service members of Dunellen. Banners will be hung from light poles on North and N. Washington Avenues in downtown Dunellen from May until the end of November of each year. Banners are removed for the winter months and then rehung in May of the following year.
To order:
Go to www.dunellenparksandrecreation.com.
Click Register>Programs>Order a Hometown Heroes Banner and follow the prompts.
Pay $170 online using a credit card (plus 3% service charge) or send a check or money order payable to "Dunellen Recreation" to Dunellen Recreation, 355 North Ave, Dunellen, NJ 08812.
After you complete your order online, please email a quality image of the honoree to Program Manager Julie Grof at jgrof@dunellenborough.com.

Banners ordered in the months of September, October, November, December, January and February will be hung in May before Memorial Day. Banners ordered in the months of March, April, May, June, July and August will be hung in November before Veterans Day.

Banner Details
Each banner will be 18" x 36" heavy vinyl, printed on both sides and will display:
* Honoree's photograph
* Full name
* Rank
* Branch of military
* Years of service
* Medals/awards
* Sponsor of banner