Dunellen Public Library

Arnold A. Schwartz Memorial Library
Member of the Libraries of Middlesex Automation Consortium
100 New Market Road
Tel: (732) 968-4585
Fax: (732) 424-1370
Please click here for the library's website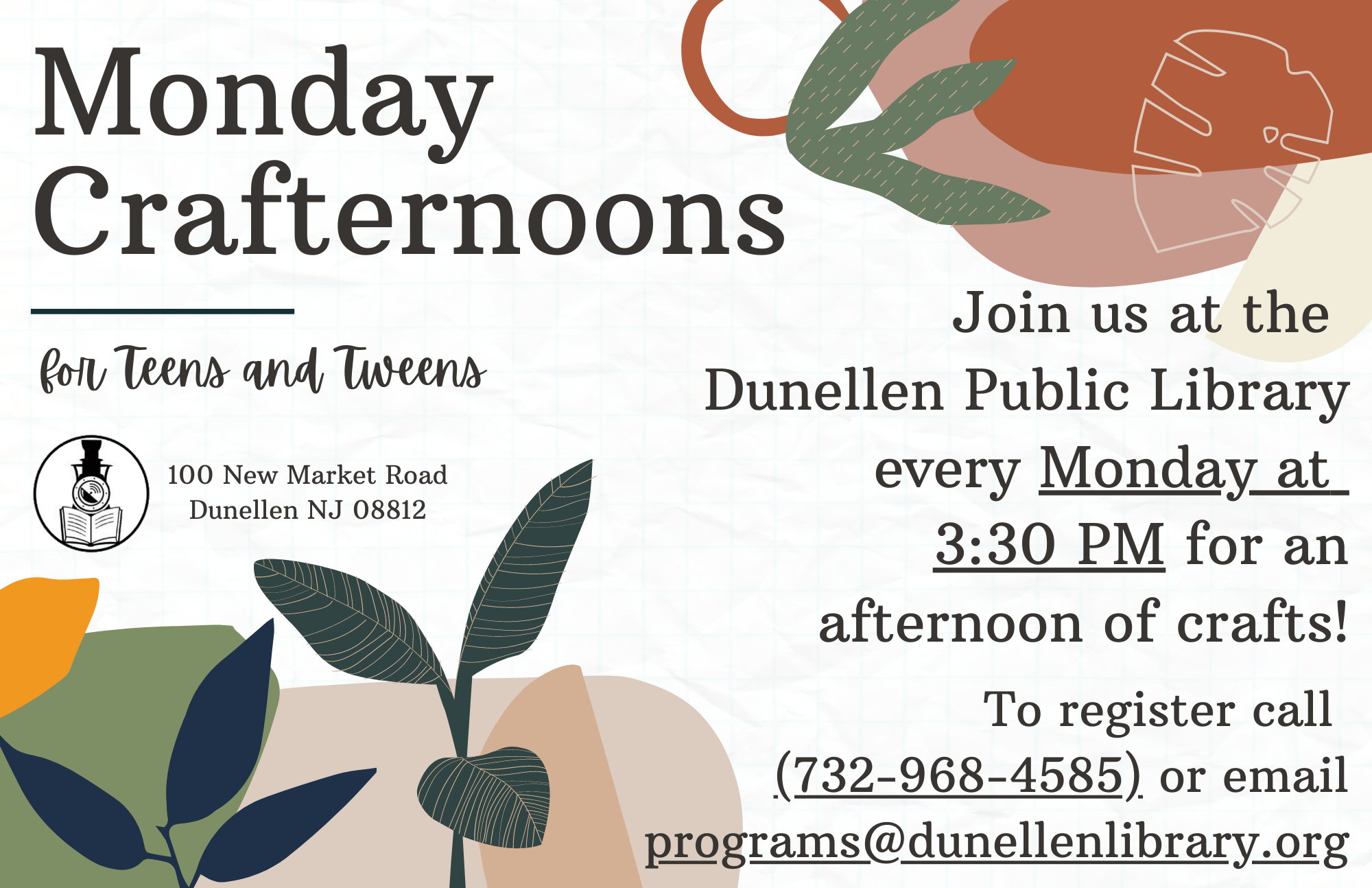 Water Wednesday is a new weekly event for the summer! Starting June 29th and will reoccur every Wednesday at 1PM. No registration required, dress accordingly, and please bring your own towel. This program is for kids ages 8 and up.


We will be starting a new program at the Dunellen Public Library for the summer! Weekly on Mondays we will be hosting a Gaming Day for teens and tweens. Join us for board games and Switch games with friends. No registration required, we look forward to seeing you today at 1PM!


The Friends of the Dunellen Public Library will be there at the Open Air Markets which are every First and Third Sunday of the month. If you missed it yesterday, the next Open Air Market will be July 3rd from 11AM to 3PM.





For a Power Point presentation of the Library's Fortieth Anniversary Celebration, click here.